Croft served as the national president of the Federation of Master Builders between 2004 and 2006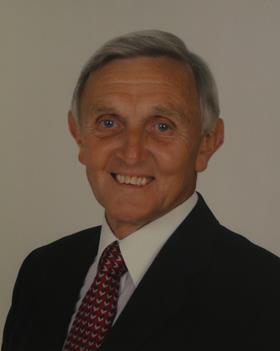 Former Federation of Master Builders (FMB) president David Croft passed away on 20 November 2016.
Croft served as the FMB's national president from September 2004 to September 2006.
He followed his father in joining the FMB, who signed up in London during the Second World War to secure bomb damage contracts and subsequently helped found the South-west region of the trade body.
Croft himself joined the FMB in 1967, the same year he started up his own building company, Nuhomes Construction, before he launched small speculative housing development company Centurion (Western) in 1968.
He was a founder member of the FMB's Swindon branch before becoming regional chairman 1985-87 and regional president 1989-91.
Croft was then elected to the FMB's National Council in 1993 before being elected as the organisation's National Council chairman in 2002.
He went on to serve as president of the European Builders' Confederation (EBC) January 2007 to December 2008 and continued to play an active role in the affairs of the FMB, including chairing the Property Steering Group.
The FMB went on to name its current office at 25 Ely Place in London David Croft House after the leading role he had in the move.
Born in Swindon on 20th November 1940, Croft was educated at Headland Grammar School in Swindon before attaining county and state scholarships and passing the entrance examination to read Mechanical Sciences at St. Catharine's College at Cambridge University.
Croft achieved a BA in Engineering in 1963 and subsequently a MA in the subject. He then joined his father's building firm in 1964 and became a member of The Society of Engineers in 1968.
In 1967 Croft married his wife Anne and lived in South Cerney, a village on the edge of the Cotswolds. They have four sons John, Mark, Peter and Steven.
A sports enthusiast Croft during his time at Cambridge was involved in rowing where his crew won four oars in the Cambridge bumps and he was awarded a prow for coaching a winning crew.
He also enjoyed the challenge of extreme sports, even in his later years, including water skiing, white water rafting, scuba diving, trans-Atlantic sailing, parascending, hot air ballooning, microlighting, as well as numerous other adventures in aid of charity.
Croft also became a scout leader and ran an adventure scout group, as well as being a long-time sidesman in All Hallows Church in South Cerney.