Scheme designed by Hoskins Architects
Ogilvie Construction has won a contract to build a new Marriott hotel in Glasgow for developer Chris Stewart Group.
The Stirling-based firm will build the 245-bed AC by Marriott, which will be part of a £100m mixed-use development, known as Love Loan, to transform the north east corner of the city's George Square.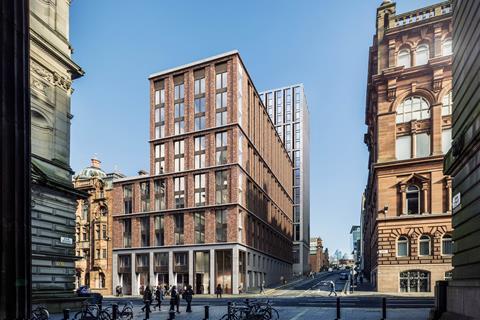 The development was previously home to several city council departments, including two unused listed buildings – the former Inland Revenue building and Parish Halls on George Street.
Designed by Hoskins Architects, the new hotel (pictured) will be the first stage of the work at the site which will be followed by new homes, as well as restaurants, bars, galleries and offices.