Drastic cut in new oil investment by major firms after prolonged fall in oil prices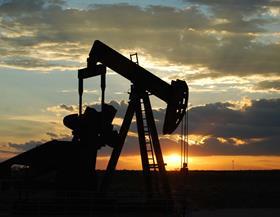 The world's top energy firms have slashed investment in new projects by $200bn after the oil price slump, according to a report in the Financial Times.
The huge cost-cutting measures at BP, Royal Dutch Shell, Chevron, Statoil and Australia's Woodside Petroleum came after the price of Brent crude halved in the past year.
Projects put on hold include areas which would need deep water drilling in the Gulf of Mexico and west Africa. In Canada, the potential development of 5.6bn barrels of reserves in oil sands projects has been deferred.
The fall in oil price has been triggered in part by the decision by Opec not to cut output in response to extra capacity produced by the U.S. shale oil industry.
Brent Crude fell to $54.62 on Friday, its lowest level since March and a drop of 21% since it's recent high in June of $61.43.