Victoria Hills will take up leadership of the Royal Town Planning Institute from April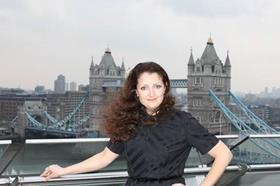 The Old Oak and Park Royal Development Corporation (OPDC) chief executive Victoria Hills is standing down from her position after more than 30 months.
Hills (pictured) has led the corporation since June 2015 and will take up the chief executive role at the Royal Town Planning Institute from 16 April.
An interim appointment will be confirmed in due course along with a timetable for recruiting a permanent successor.
OPDC is the local planning authority for the 650 hectare Old Oak site in west London and is the second Mayoral Development Corporation in the capital, alongside the London Legacy Development Corporation.
The Old Oak regeneration scheme will see 25,500 new homes built and 65,000 jobs created over the next 30 years, as well as new Crossrail and HS2 stations.
There are almost 11,000 housing units in the planning system at Old Oak. Work on the first 600 homes on the Oaklands site at Old Oak began in September.