Building 2012 campaign victory as the government announces £2m for new licence scheme for 2012 firms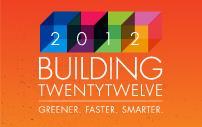 The government has struck a 'landmark deal' to allow firms that designed and built the Olympic Park to fully promote their work.
The £2m agreement, between the Department for Culture Media & Sport (DCMS), the British Olympic Association (BOA) and the International Olympic Committee (IOC), is intended to lift the marketing 'gag' on firms lobbied against by Building in its 2012 campaign.
The campaign - which throughout the year highlighted a complaint first raised by New London Architecture boss Peter Murray that firms could not take 'due credit' for their work - was later backed by Olympic Delivery Authority (ODA) chairman Sir John Armitt and also by the RIBA and the Institution of Structural Engineers (ISE).
DCMS said a new 'supplier recognition' licence scheme run by the BOA, the first of its kind following an Olympic or Paralympic Games, would benefit "tens of thousands" of companies including those "who built or designed the stadiums and venues, those responsible for clearing and preparing the Olympic Park and maintaining it in top condition during Games-time, as well as those with a role at venues outside London."
The government has committed £2m to the BOA for the scheme, which allow companies to apply for a free licence immediately allowing them to promote their 2012 work at trade shows, apply for industry awards and use their involvement in direct pitches and tenders.
DCMS said it expected the move to provide a "significant boost" to the UK economy.
Culture secretary Maria Miller said key companies involved could now be "rightly recognized".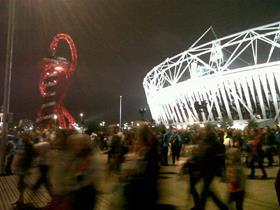 She said: "By lifting these restrictions we will be able to maximise the economic benefits from the games. Now we have removed the barrier, companies can capitalise on the role they played at home and abroad by really selling their involvement in one of the biggest and most successful projects this country has ever put on."
RIBA president Angela Brady said the new scheme would be "a real boost for companies big and small and enable them to really capitalise on their work in the design, delivery and legacy of the 2012 games".
Peter Murray, who wore a T-shirt bearing the names of key Olympic architects and engineers to events such as the British Business Embassy last summer, said: "This is great news although it should have happened at the times of the Olympics. It is not just about architects and engineers receiving credit where credit is due, it is about allowing them to promote British businesses and skills to a world market. I'm glad my T-shirt helped make this happen."
Armitt also welcomed the "groundbreaking" news.
He said: "Businesses in Britain can now really build on the huge amount they have already achieved. UK firms won 98 per cent of more than £6 billion worth of contracts to construct venues and infrastructure for the Games."
The licence will cover businesses that had contracts directly with LOCOG or the ODA. It will also cover businesses which had contracts with LOCOG or ODA contractors and subcontractors, or firms that can demonstrate that they provided goods and services that were required for the delivery of the Games.
It will also allow businesses exclusive access to the Olympic Delivery Authority's (ODA) library of more than 4,000 photographs from the project
UK Trade & Investment (UKTI) is currently working to secure an £11bn economic boost to Britain from the games.