London 2012 venue one of 60 structures that make the ICE's cut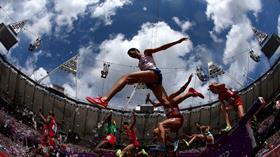 The Olympic stadium is one of 60 structures shortlisted for the Institution of Structural Engineers' (ICE) 2012 structural awards.
The London 2012 venue will face off against several high profile international projects, including the Titanic Belfast and the Al Hamra Firdous Tower in Kuwait.
The 60 were picked from nearly 100 entries and winners will be announced at a ceremony at Marriot Grosvenor Square on 2 November.
Structural awards' judge and ICE president John Nolan said: "The calibre of entries for the awards was outstanding, and it was an enormous privilege to be part of the judging panel.
"There were more entries this year than ever before and with such high quality across the board, selecting the shortlisted projects was extremely tough."
To view the full shortlist visit the ICE's web page.