Exclusive: Government scheme to bypass No Marketing Rights Protocol attracts 752 firms in first 10 days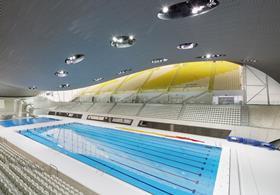 An explosion of "pent-up demand" among 2012 Olympics firms has seen more than 750 initiate an application for a licence to promote their work in the first 10 days of the scheme's operation.
The licence, which was announced by the government last week, allows firms to bypass the long-standing marketing gag on London Olympics suppliers who were not event sponsors.
The British Olympic Association (BOA) - which is administering the scheme - said on Wednesday that so far 48 licences have been approved, while in total 752 firms have started the process.
Lifting the marketing gag – which prevented those involved in the construction of the 2012 Olympics from fully promoting their work – was a key part of Building's 2012 campaign throughout last year.
New London Architecture chairman Peter Murray - one of the leading figures to lobby against the so-called No Marketing Rights Protocol – said the surge of interest in the licensing scheme showed "how frustrated people have been […] at not being able to publicise their work."
He added: "Hopefully it's not too late for them once they get out into the international market. [The take-up] shows a lot of pent up demand for this."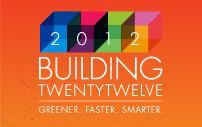 High-profile construction firms among the applicants include athletes' village construction manager Lend Lease, aquatics centre engineer Arup and contractor Balfour Beatty, velodrome contractor ISG, Olympic park masterplanner and consultant Davis Langdon/Aecom, handball arena architect Make, basketball arena architect Wilkinson Eyre, venue overlay consultant Rider Levett Bucknall, and even Populous, which was a sponsor of the Games as well as the architect behind the Olympic stadium.
Populous said it was applying "just to make sure we don't encounter any problems".
But industry experts told Building it was SMEs that stood to benefit most from the new licensing scheme.
Julie Osbon of specialist M&E firm L Harvey and Son, which provided electrical services on the handball arena, said the firm's licence application had already been processed and approved by the BOA.
She said: "Up to now, we didn't think we'd ever be able to promote our involvement. It was a privilege to be involvedin the Olympics and we're hoping the licence will help us promote ourselves."