Exclusive survey finds 36% have made redundancies despite strong post-lockdown rebound
A third of senior housebuilding industry managers say they do not know if their business will be able to make a quick recovery from this year's covid-19 pandemic, despite the strength of the housing market since the end of the first lockdown.
A survey of 450 senior residential development staff conducted exclusively for Building and sister title Housing Today by recruitment firm PSD also found that, for one in 20 firms, the pandemic had put the whole future in doubt.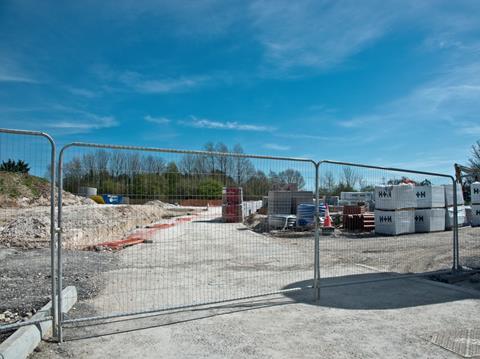 When asked how they would characterise the impact of covid-19 on their business, 28% said it would significantly impact revenue and profit and that "rapid recovery was uncertain".
A further 6% said the impact had been "profound" and had "challenged the ongoing viability of the business".
The survey also found that more than a third of residential developers had made staff redundant since the onset of the pandemic, with a similar number cutting bonuses and dividends and more than a quarter reducing salaries.
Taylor Wimpey plans to lose more than 100 staff as part of a cost-cutting drive, while privately held housebuilder Keepmoat has laid off 27 in a restructuring of its regions.
The survey findings also come despite recent bullish statements from listed housebuilders in the wake of a housing market rebound since lockdown in the spring.
Halifax reported this week that house prices have risen by 7.6% in the past 12 months, with Taylor Wimpey among those raising its expectations on profit for next year.
While the survey highlighted the damage done by the pandemic, it also uncovered widespread positivity given the recent strength of the market. It found that a large proportion of residential developers are optimistic about the future, with 56% expecting to grow next year and 53% saying they were either optimistic or very optimistic about the next 12 months.
More than 60% said that demand for their product was either at or above the level seen prior to the spring lockdown.
Dave Sheridan, executive chair of modular housebuilder Ilke, which is planning to double output to around 750 homes next year, said: "The top 10 housebuilders are just getting more and more confident around releasing new sites, and bringing forward new phases.
"The government's 'build, build, build' message has made clear it will do what it takes [to support the industry], and now we have had the announcement of a vaccine – it has all been stimulating the market."
But Dena Burgher, a former Vistry executive who works as an interim independent director via her consultancy Revision Property Solutions, said many housebuilders were rushing to build homes before 31 March and an expected slowdown later in 2021.
For a full analysis of the exclusive results, click here.