ECA survey shows only 16% are fully prepared for mandatory use of Level 2 next year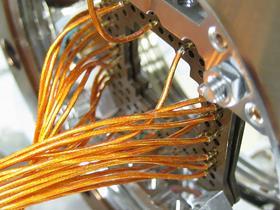 Fewer than one in six firms in the building services sector are "fully ready" to use building information modelling.
A survey by the Electrical Contractors' Association (ECA) has revealed that, with the government deadline for mandatory use of BIM Level 2 on all centrally-procured contracts in 2016 just months away, only 16% said they were fully ready to use it, while four in 10 (43%) said they did not use it currently.
Yet 65% of respondents to the survey said that BIM Level 2 will be "good for the sector" and almost six in 10 (57%) say it will be the "future for building services".
BIM awareness is generally high across building services, but many contractors have a long way to go

Paul Reeve, ECA
ECA director of business services Paul Reeve said: "The results show that BIM awareness is generally high across building services but many contractors still have a long way to go in order to build real BIM capability.
"While some companies have already engaged with BIM, many more have yet to engage with the key aspects that allow data-rich information to be shared effectively with third parties."
He added that the survey findings would be presented to the government and various BIM task groups and that the ECA would work with its partners on the survey to address "the important gaps identified by the survey".
The sector-wide "BIM readiness" survey was conducted in partnership with the Chartered Institution of Building Services Engineers, and building services and engineering consultancy BSRIA, and supported by Building.
The survey has attracted sector-wide support, including from fellow trade bodies Select, the Building and Engineering Services Association and the British Electrotechnical and Allied Manufacturers' Association.