A significant number of firms have been living beyond their means, new figures show
Almost half of construction companies have seen their turnover drop in recent weeks due to covid-19, according to new figures released by the Office for National Statistics today.
The data, based on a survey of 464 firms earlier this month, shows that 46% of firms suffered a reduction in their turnover between 27 July and 9 August. Just 9% saw their turnover increase.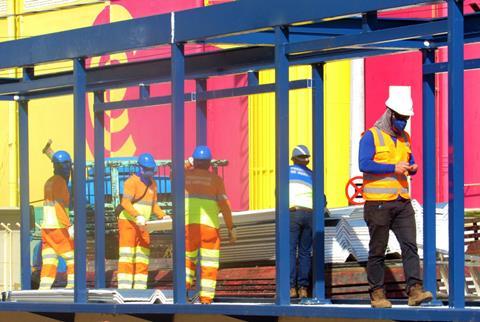 More than one in 10, or 12% of companies have been effectively operating at a loss during this period, with their operating costs higher than their turnover.
The firms surveyed range from civil engineering companies to housebuilding and property development businesses, as well as construction trades such as plumbers, electricians and plasterers.
Around 9% of workers in construction remain on furlough, while 63% are back at their usual workplace and a further 23% are working remotely.
A significant proportion of firms, 9%, warn they are at moderate risk of insolvency, with a further 52% regard themselves at low risk. Only 28% see themselves as not being at risk of insolvency.
More than half (52%) of companies admit that their cash reserves would last less than six months. In comparison, 30% of businesses have cash reserves that would last more than six months.
And 24% have seen a decline in demand - compared to 9% who reported an increase in interest from customers.
Firms were asked about the period between 27 July and 9 August specifically.
The findings come amid large job losses seen across the construction sector in recent months, with more than 7,000 workers having been laid off.
Earlier this week it emerged that the CITB has been forced to axe 17% of its staff - losing some 110 jobs - due to the impact of covid-19 on its levy income from construction firms.
And Sheffield property developer and contractor Henry Boot recently announced plans to make redundancies in its construction arm.