KPMG appointed as administrator of Cardiff-based contractor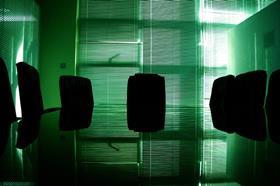 Cardiff-based contractor Opco has fallen into administration, with all 55 jobs being made redundant.
KPMG was appointed administrator on 17 June.
Joff Pope, joint administrator and head of KPMG's restructuring team in Wales, said: "The economic downturn has negatively impacted the UK construction sector and these difficult trading conditions resulted in severe liquidity problems for Opco, leading to the ultimate demise of the business.
"We are now in the process of realising the company's assets, which consist of development land in Cardiff and Swansea, and a debtor book."
KPMG said the company effectively ceased trading towards the end of April 2013, with the majority of the 55 staff placed on extended leave, but all staff have now been made redundant.
Opco – founded in 2001 – said on its website that it worked in a variety of construction activities including design and build and repair and maintenance and worked across the commercial, defence, education, healthcare, industrial, leisure, residential, retail and transport sectors.