Social landlord to become 'broad-based housing company' with private sale and private rental homes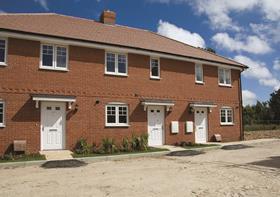 Housing association Orbit is to launch an ambitious plan to become a 500-home-a-year private housebuilder by the end of the decade and double the total number of new homes it builds and acquires.
The social landlord is making the move as part of the 2020 Vision it launched last year, which will see it increasingly diversify from the provision of just affordable homes.
Paul High, managing director of the organisation's housebuilding arm, Orbit Homes, said it intended to double the number of affordable and private sale homes it built and acquired from 914 this year, to around 2,000 by 2020.
In total the body aims to have built or acquired 12,000 homes in the next seven years, including those brought in through Section 106 requirements. The initial target for Orbit's private sale arm will be to reach 300 sales a year by 2016 and all the homes will be constructed in-house.
High said it was also looking to build homes for private rent.
"By 2020 the ambition is to be a broad-based housing company as much as a housing association," he said.
Orbit owns and manages more than 38,000 affordable homes across London, the South-east and the Midlands. However, High said Orbit Homes would not seek to build large numbers of private sale housing in London, focusing instead on lower density traditional housing sites outside the capital.
If successful, the move would put Orbit in the same league as major regional players such as listed housebuilder Telford, which built 600 homes last year. The association has control over land for about 1,000 plots, and will sell about 100 to housebuyers this year.
The expansion may see the organisation, which says it is targeting the mass market, develop its own house types. Orbit Homes chair Chris Crook said: "This is a very live discussion."
Crook, who spent 16 years at housebuilder Countryside before working at Orbit, said Orbit Homes would procure work like a traditional housebuilder, managing the construction in house with trade suppliers brought in for the build.