Chancellor expected to announce big reform of stamp duty alongside measures to boost North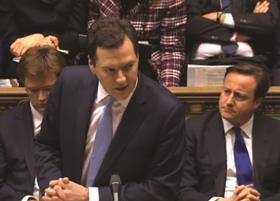 George Osborne is expected to announce a major reform of stamp duty on house purchase in today's autumn statement.
One option being considered by ministers, according to the Financial Times, is to make the tax on house sales more progressive, easing the bill for people at the bottom of the ladder but with much heavier charges on those buying expensive homes.
The Chancellor of the Exchequer's anticipated move on stamp duty follows the publication of proposals by Labour to introduce a so called 'mansion tax' on £2m plus expensive properties.
Osborne is also expected to announce the devolution of new powers and budgets to city regions in Leeds and Sheffield as well as the next steps on moves to boost transport links across the north of England, including the establishment of a new agency.
Stuart Watson, Yorkshire and Humberside senior partner at professional services firm EY, said: "The north's business community, as well as public sector leaders, will be watching with keen interest to see if the 'Northern Powerhouse' is indeed the centrepiece of the Chancellor's Autumn Statement.
"We should expect to see a number of measures from the Chancellor, particularly around infrastructure, and technology and science innovation, which in the longer-term will help to increase the competitiveness of the north and, in the medium-term, create growth opportunities for regional businesses through these projects' supply chains.
"Now, what we need is more clarity and support around the next steps for HS3 and the One North transport plan, which itself is a prime example of important pan-Northern collaboration and would be welcomed by many business leaders in helping to pave the way for a better connected north."