Firm to provide repair and maintenance services in Dacorum for the next five years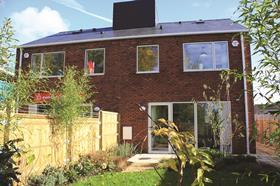 Osborne's property services arm has been awarded a £235m housing management contract by Dacorum council in Hemel Hempstead.
The firm will provide repair, maintenance and improvement work to the council's 10,500 homes.
The contract will start on 1 July and run for five years, although the council has the option to extend this up to a total of ten years.
Nick Sterling, managing director of Osborne Property Services, said the partnership model that had been developed, which includes Osborne and council staff co-locating, was "the first of its kind in the market place".
He added: "Not only is this unique in the market but also in its content as it encompasses a genuine long term strategic approach to managing assets.
"Osborne will become truly embedded with Dacorum in helping shape and deliver the exciting plans they have for the benefit of the whole borough and we look forward to working closely with them and seeing the communities of Dacorum see real benefit."