Fall of 1.8% recorded in October
Output fell by the largest amount since the covid-19 pandemic started, the latest data from the Office for National Statistics has revealed.
Activity slipped 1.8% in October, making it the largest monthly decline since April last year when activity collapsed more than 40% in the wake of the first lockdown being imposed last March.
New work fell by 2.8% from September to October with repair and maintenance remaining unchanged.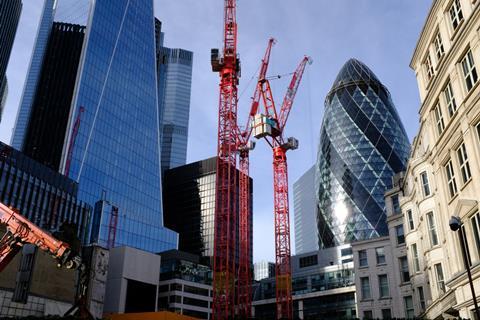 But infrastructure and private new housing fell 7.1% and 4.4% respectively although private industrial increased 8.8% and public other new work was up 7%.
Total output in October was 2.8% or £400m below the pre-pandemic level recorded in February 2020. New work was 6.2%, or £592m, below the February 2020 figure but repair and maintenance was 3.9%, or £193m, up on that month's number.
The mixed set of results gave some cause for optimism with Allan Callaghan, managing director of Cruden Building saying: "We are beginning to see some green shoots of recovery in the sector."
But he warned some big jobs were coming to an end and added: "It's important that the industry maintains momentum with a strong pipeline of new building projects to help with the ongoing recovery into next year."
And Scape chief executive Mark Robinson said: "A potential new wave of Omicron cases and the introduction of restrictions to curb it – on top of ongoing concerns around inflation – mean that 2022 is also likely to be characterised by challenges.
"Allowed to go unchecked, these developments will only exacerbate existing labour and supply shortages, which will significantly dampen the sector's ability to pursue further growth."