Scape boss Mark Robinson says government is heading down "path of self-destruction"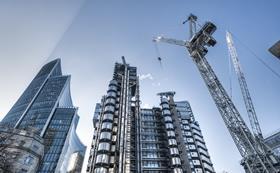 Construction output grew over the past three months but fell month-on-month in April as ongoing Brexit uncertainty continued to plague the sector.
According to the latest ONS construction figures output grew by 4% in the three months to April, compared to the previous three month period.
Mark Robinson, Scape chief executive, said while it was promising that all new work had increased by £153m in the three months to April, activity had begun to falter again in the final month.
He said: "In order to avoid the slump turning into a prolonged trend, the industry needs direction but it's looking unlikely that the government will be getting its act together anytime soon."
Robinson said "farcical political party infighting" was continuing to derail not only Brexit but also the rest of the political agenda.
He continued: "Over the past couple of days, it has become very apparent that the Conservative Party is descending down a path of self-destruction and [is] at risk of taking the country down with them.
"In order for the country to move forward, we do need clarity not only on big-ticket infrastructure decisions but also on the future of local authority funding so our towns can continue running efficiently and effectively. Internal affairs should not interfere with the upcoming spending review."
Robinson also said the industry was continuing to rely on private housing to prop up output.
Output was 0.4% lower in April compared to March, with private and public new housing growing by 2% and 2.4% respectively.