FRP Advisory says firm was hit by project delays and impact on cashflow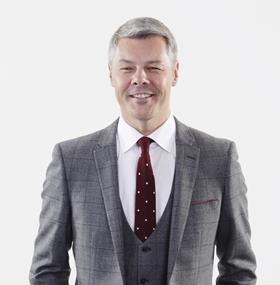 West Midlands contractor Shaylor Group has gone into administration, with approximately 200 employees made redundant.
Administrators from restructuring specialist FRP Advisory were appointed joint administrators today (Monday).
Raj Mittal, partner at FRP's office in Birmingham, said: "Despite the efforts of the directors, the financial issues facing the company were not able to be resolved and resulted in the decision to place the business into administration.
"Our immediate priority is now to support those affected and work closely with the Redundancy Payments Service to ensure that employees receive every support at this difficult time. We will also be working closely with clients to ensure the smooth transfer of sites."
Monthly salaries which had been due to be paid this Wednesday will now not be.
The administrators said the £142m-turnover contractor, led by chief executive Stephen Shaylor (pictured), had experienced "severe cashflow pressures in recent weeks following several project delays".
FRP said a handful of staff have been kept on at the firm's Walsall office to help out the administrators, who added they are speaking to Shaylor's clients regarding the transfer of sites. Schemes the firm is working on include a new sporting museum at the Silverstone motor racing circuit in Northamptonshire, as well as a housing job in east London for developer Pocket Living
In an email sent to staff yesterday morning, Shaylor Group said it had been brought to the brink of collapse by "a number of project delays, payment disputes with clients and the failure of several key subcontractors". It added these had had a "severe impact on the group's cashflow in recent weeks".
Staff took to social media to criticise the decision to tell them they were losing their jobs via an email.
One disgruntled former employee told Building: "Directors didn't even give us the chance to question them face to face in the morning as they decided to notify us via email from their own PA instead. A lot of good people have been let down."
I stopped working for them 2 years ago because they kept ripping me off ! One of there QS's even abused me the day of a bad accident with two hgvs because I didn't turn up to site .

— Paul William Cooper (@coopster23) June 17, 2019
We stopped in January.....they still owe us 18K...destroyed my small business …..their arrogance is immeasurable

— Emma Carter (@Emmaplug) June 17, 2019
In its last set of accounts for the year ending September 2018, the firm posted a £142m turnover, flat from the previous year, with pre-tax profit up 9.5% to £7.6m.
Staff numbers stood at 244, up eight from the year before, while the firm's seven directors split £1.2m between them with the highest-paid director, who is not named, picking up £340,000.
Shaylor was ranked 122nd in Building's 2018 Top 150 contractors and housebuilders, rising 10 places on the previous year.