Findings coincide with government conulatation of the practice in construction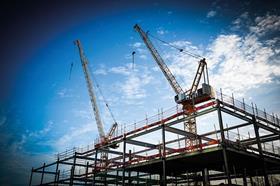 More than half (56%) of engineering services businesses are seeing a substantial portion of their turnover held up by firms in the supply chain.
This is according to a new survey for Q3 from the Building Engineering Services Association (BESA), Electrical Contractors' Association (ECA) and SELECT. The trade bodies represent over 4,500 UK firms, with member businesses having a combined annual turnover of around £11 billion.
Almost a third (32%) of respondents said 3-10% of their turnover was being held in retentions, while a further fifth (22%) said 1-2% of their turnover was tied up through these means.
An addition five firms said that 11% or more of their turnover was currently being retained by clients and main contractors, with one of those stating over 20% of their turnover was being held in retentions.
Despite the findings on retentions, some 81% of respondents said their turnover had 'increased or stayed the same' during the third quarter, compared to the previous three month period.
This survey coincides with a government consultation launched last month on retentions in the construction industry, which is open until 19 January 2018.
The three trade bodies have said that cash held in retentions by clients and main contractors should be held in trust, at the earliest opportunity, predominantly to help protect contractors from the serious risk of upstream insolvency.
Bruce Kirton, deputy CEO at BESA, said: "Late payment puts companies out of business and drives up stress levels in an industry already dogged by serious mental health problems. It has been a source of frustration and fury in our sector for decades and, despite upwards of 20 government-backed 'measures' or voluntary 'initiatives' it continues to threaten the very existence of many SMEs.
"The government has launched yet another consultation on this issue, but the evidence is already overwhelming. Legislation that ensures retention monies are protected and used for the purpose for which they are intended is long overdue."