Firm is third contractor to work on scheme
Morgan Sindall-owned Overbury has become the third contractor to be drafted in to revamp a planned new home for the taxman in Liverpool.
The fit-out specialist has taken over from Caddick to overhaul the grade II*-listed India Buildings which will be HMRC's new base in the city.
Caddick replaced Styles & Wood earlier this year after that firm, which was appointed to the £38m contract in February last year, was ditched in September.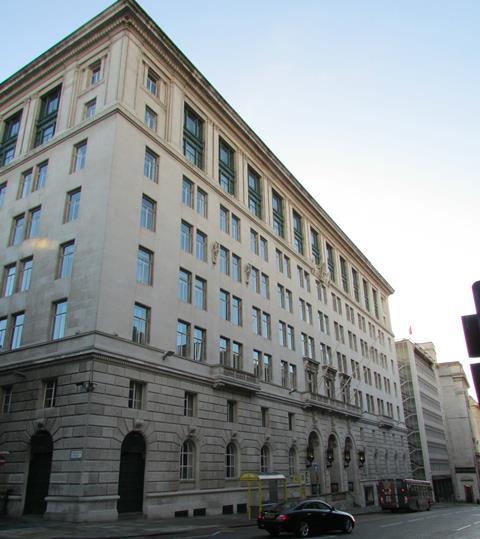 The refurbishment, which has been drawn up by local architect Falconer Chester Hall, has hit several hurdles, including the discovery of nearly 400 tonnes of asbestos.
Now Caddick has been replaced by Overbury, with the former blaming the shuffle on a change in the contractual set-up.
The firm said: "Due to delays experienced prior to Caddick Construction being involved in the scheme, the original intent to have a contract for refurbishment/Cat A fit-out and a separate contract for Cat B has now changed. The contracts will now be combined and undertaken by Overbury."
When Styles & Wood was appointed, the project was due to wrap up this year – but this was then pushed back to next summer.
Overbury said it is trying to work out when it will finish the job and a spokesperson added: "We are currently reviewing the works to confirm timeframes for the completion of the whole project. Caddick are also working with us in the early stages to help achieve these goals."
The India Buildings (pictured) date back to the 1920s and HMRC will move in once work is complete. It currently works out of four buildings in the Liverpool area.
HMRC is cutting its entire estate back as part of a rationalisation programme which will see 170 offices consolidated into 13.
India Buildings owner Legal & General bought the scheme from Shelborn for £125m earlier this year.