30 jobs saved at St Helens-based contractor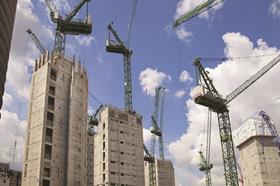 Thirty jobs have been saved at a St Helens-based construction business after Paragon Construction was sold out of administration.
RSM Restructuring Advisory was appointed administrator of Paragon Construction Group Limited on 11 March.
Subsequent to the appointment, the company's assets were sold to Mason Lord Limited in a pre-pack deal.
Of the 40 staff at Paragon, 10 were made redundant while 30 were retained by the new company.
The directors of Paragon Construction, based at Jackson Street in St. Helens, sought advice from RSM Restructuring Advisory in January 2016 as a result of the company's deteriorating financial position.
Lindsey Cooper, RSM Restructuring Advisory partner and one of the Joint Administrators said: 'We are pleased that the sale of the company to Mason Lord has resulted in 30 jobs being secured.
"We considered a number of options including trading the business in administration while a buyer was sought, but concluded that the practicalities and costs of doing so would be prohibitive. After marketing the business, we determined that a pre-packaged sale to Mason Lord Limited would be in the best interests of creditors.'