The current and previous project leadership teams will be questioned next week
Crossrail's long-serving ex-leaders as well as the new senior management team are set to face MPs next week to answer questions about the £17.6bn project.
Ex-chief executive Andrew Wolstenholme and ousted chair Sir Terry Morgan are set to join their current counterparts Mark Wild and Tony Meggs at a Public Accounts Committee (PAC) inquiry next Wednesday.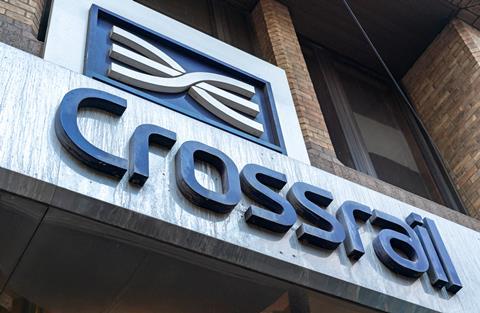 It will be the first time the current and past leadership teams have been publicly questioned at the same time.
The session will also feature Bernadette Kelly, a permanent secretary from the transport department, and Matthew Lodge, the director within the DfT's rail group responsible for the sponsorship and delivery of Crossrail.
The committee is set to focus on findings from the National Audit Office (NAO) that were published last week.
The report found that the forecast cost of completing Crossrail's central London stations had increased by more than £2bn since the main construction contracts were awarded and that more than £900m had been spent on commercial settlements.
The NAO also told Crossrail it needs to motivate contractors with financial bonuses in order to get the job done in a "timely and efficient manner".
In the report, titled Completing Crossrail, the NAO raised questions about Crossrail's decision to use fixed-price, lump-sum deals to complete some of the remaining work.
It said: "This form of contract means that Crossrail Ltd risks losing commercial levers to ensure that contractors prioritise completion of Crossrail over other projects and opportunities."
Wild and Meggs last faced the PAC on 6 March.
For Building's full coverage of the NAO's Crossrail report take a look at this week's magazine