Sheffield left his role as managing director at Laing O'Rourke in February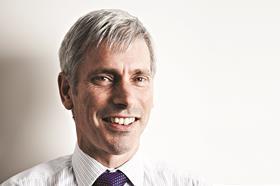 Former Laing O'Rourke managing director Paul Sheffield is to join the supervisory board of Royal Bam Group, parent firm of UK companies Bam Construct and Bam Nuttall.
He departed Laing O'Rourke earlier this year after just two years and four months at the firm where he was responsible for its European and Middle East activities.
Prior to joining Laing O'Rourke Sheffield was at fellow contractor Kier for 31 years, serving the last four as its chief executive.
At the time of his departure from Laing O'Rourke the firm's founder Ray O'Rourke said: "Paul and I feel that now is an appropriate time for him to step off and make way for others currently in the business with longer horizons."
Sheffield is taking the vacancy left by Peter Elverding on Royal Bam's supervisory board who is stepping down from the role due to health reasons. However, Elverding will be succeeded in his role as chairman of the supervisory board by Harrie Noy.
"Due to his longstanding career with large British construction companies, Mr Sheffield has extensive experience and expertise with regards to the construction industry in the UK which is BAM's second largest home market," Royal Bam said in a statement.