Italian firm to carry out work on Frank gehry-designed homes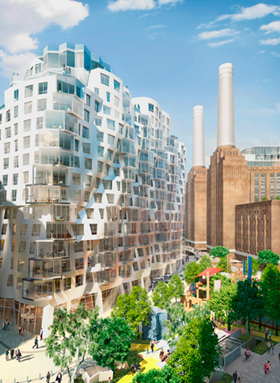 Cladding giant Permasteelisa has won a £62m contract to carry out work on Phase 3A of the Battersea Power Station redevelopment.
The job involves the design, supply and installation of more than 27,000m2 of cladding on the Gehry Partners-designed stage of the project.
The design and production of the facade will take about 18 months and will involve about 70 professionals from the firm's base in Italy.
Work on site will start by next summer and will take 18 months to complete.
Sir Robert McAlpine is main contractor on the phase.