Independent report criticised housebuilder over systemic, nationwide failing
Persimmon has appointed Arup as a consultant to assess whether it has done enough to address the fire-safety issues identified in its new homes.
The listed housebuilder has responded to a damning independent review of build quality issues published yesterday. It is devising a group construction policy that includes appropriate supervision and training of construction staff.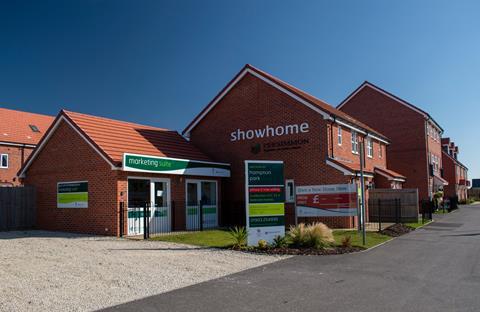 But Persimmon also sought to cast blame for the problem across the industry, telling Building's sister title Housing Today that the cavity barrier problem was "industry wide".
The independent report, by Stephanie Barwise QC, found that the UK's second biggest housebuilder had a "systemic, nationwide" problem with missing or incorrectly installed cavity barriers on its timber-frame properties.
Cavity barriers are critical to slowing the spread of fires and the lack of such barriers was cited as a crucial factor in the recent fire at Worcester Park in South London.
Persimmon said that it had appointed Arup as a fire engineer to ensure it had "correctly identified the extent and nature of the problem in existing properties, and is taking the necessary steps to rectify any issues". It will also ensure that homes built in the future are fire-safe.
The firm committed to taking "all appropriate action in connection with the results of its own internal assurance work and the recommendations of the fire engineer".
Persimmon said it had undertaken inspections in 16,000 affected properties since first identifying the cavity barrier problem on homes in October last year.
It said: "Persimmon fully accepts that there has been a failing in the overall supervision and inspection regime which includes its own internal processes."
Persimmon also highlighted its improved performance under the Home Builders' Federation's five-star ratings system for housebuilders – despite the fact the report made clear this should not be considered a measurement of quality.
The spokesperson added: "Persimmon commissioned the review to provide a transparent and objective review of the action we are taking to improve areas such as build quality. The wide range of measures we have introduced together with the action we are proposing are intended to ensure that build quality problems are addressed."
In a trading update last month, the firm said that it would continue to invest in improving quality and customer service. The firm, which reported a £1bn-plus pre-tax profit in 2018, is due to publish this year's results in February.