David Jenkinson has been in role for just 15 months
Persimmon has announced that David Jenkinson, the group's chief executive, is stepping down after just 15 months in the role.
Jenkinson, a 23-year veteran of the housebuilder, was appointed interim chief executive in the wake of the departure of his predecessor, Jeff Fairburn, who was asked to leave the business in November 2018 following a hugely damaging row over a £75m bonus.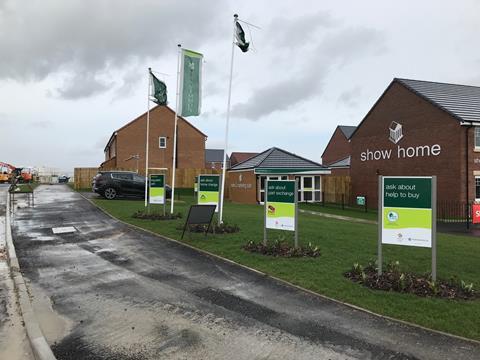 Persimmon, which has been under pressure to overhaul its culture after searing criticism over the quality of some of its new homes, said Jenkinson had informed the board of his wish to step down as chief executive "in due course" and would help carry out the hunt for a successor.
Jenkinson was at the helm when Persimmon commissioned an independent investigation into its building practices last year, led by Stephanie Barwise QC, who is representing a number of survivors from the Grenfell disaster.
Barwise's findings highlighted that a failure to install correct cavity barriers was a "systemic nationwide problem" for the business, and called for the firm's board to reassess the builder's whole "purpose and ambition".
Volumes have subsequently dropped, with the housebuilder saying the 4% reduction in completions in 2019 to just under 16,000 was delivering "anticipated benefits" to buyers.
Persimmon said it expected to deliver a similar number of completed homes in 2020.
The group also said it had completed cavity barrier inspections at 20,000 of its newly-built homes, and that once it has rolled out its quality programme across the whole business it would appoint an as yet unnamed third party to independently verify construction on an annual basis.
Persimmon's turnover for the year to 31 December 2019 came in at £3.65bn, down 2.4%, while pre-tax profit dipped 4.6% to £1.04bn.
The average selling price of a Persimmon home remained level at £215,000.