Under-fire housebuilder says new 31-strong inspection team will ensure standards are maintained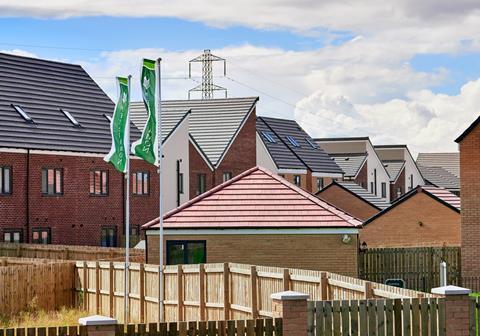 Persimmon is creating a team of specialist inspectors to monitor quality standards on its housing developments across the country.
Stung by criticism around the quality of some of its new-build homes over the past year the group introduced a snag-list retention scheme for customers, later extending this to one week for buyers moving into a new property.
Now the firm has said the new 31-strong team of construction quality specialists will be an extra pair of eyes to back up its existing on-site inspection regime, working independently of its site management teams.
Persimmon also said it was spending an extra £15m in annual customer care spending and creating a customer care "portal" later this year, as well as ramping up work-in-progress spending by £140m, which a spokesperson said "reflects the decision management took to delay sales until later in the build process".
"We will continue to invest in our development work in progress to help ensure we deliver the high-quality new homes that our customers expect," chairman Roger Devlin said.
Earlier this month Persimmon launched the consultation stage of its review into the quality processes of its homes, headed by Grenfell fire survivors' representative Stephanie Barwise QC.
Persimmon also said uncertainty over Brexit meant it may incur higher material costs, including extra costs if sterling weakened further.
The firm said its suppliers were stockpiling materials and some were changing which ports they imported into in order "to mitigate the risk of delays".
Investment in its off-site timber frame manufacturing facility Space4, its brick production plant Brickforce and new roof-tile factory would also help mitigate potential supply problems, the group added.
Persimmon reported turnover for the six months to 30 June 2019 of £1.75bn, down 4.5% year-on-year, with pre-tax profit down just over 1% at £509m.
It sold nearly 7,600 new homes in the period, down 6% on the same period last year.