Housebuilder named and shamed over target failure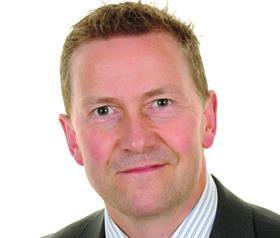 Persimmon is one of more than a dozen FTSE100 companies to have been rapped across the corporate knuckles for failing to meet gender diversity targets at board level.
The Investment Association (TIA), which represents investment managers across the UK who look after nearly £7tn-worth of assets, has written to 35 FTSE firms with low female representation at leadership level, calling for change.
Persimmon, whose chief executive Jeff Fairburn (pictured) came under fire earlier this year after the company confirmed his £47m remuneration package, was among those FTSE100 firms whose combined executive committees and direct reports have low proportions of women.
The housebuilder reported its combined executive committees and direct reports amounted to 12.5%, versus a target of 33%. It has two women on its board of directors – Marion Sears and Rachel Kentleton – but both are non-executives.
The TIA letter, jointly signed by the Hampton-Alexander government-commissioned review which aims to increase the number of women in senior positions in FTSE 350 companies to a third by 2020, has asked the housebuilder and other firms to explain their poor gender balance and outline steps they are taking to increase women in leadership roles.
Investors have told the TIA they will vote against companies AGM resolutions on the grounds of gender representation.
Chris Cummings, the TIA's chief executive, said: "The Hampton-Alexander recommendations have now been in place since November 2016. Investors are becoming restless and want companies to take action.
"With the AGM season now in full swing, companies who are falling short should take urgent steps to outline what they plan to do to increase diversity."
Persimmon's AGM is next week at York racecourse.