Plans drawn up by Arup Associates for a £200m revamp of Pinewood Studios have been rejected by the local council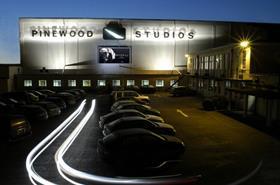 The 15-year project was to have involved the construction of studios, stages and streetscapes at the site in Iver Heath, Buckinghamshire.
But South Buckinghamshire council last night turned down the plans as an "inappropriate" expansion into green belt land.
Pinewood had previously claimed if the plans were refused "significant harm" would be done to the UK economy.
A report to the council said it had received 254 letters supporting the plans.
But nearby parish councils opposed the plans as an expansion into green belt land.
Pinewood's chairman, Lord Grade, the former BBC and ITV chief, criticised the decision.
He told the Guardian: "I am very disappointed we could only convince four of the 10 [council members] that voted, that it is important to create jobs and invest in the creative industries.
"It was depressing listening to the irrational, rather emotional reason for blocking it. It was not based on fact."
The Pinewood expansion project had been significantly overhauled after an earlier application - which included more than 1,000 homes - was blocked by both the council and communities secretary Eric Pickles on appeal.