Developer seeks settlement on City of London's tallest tower project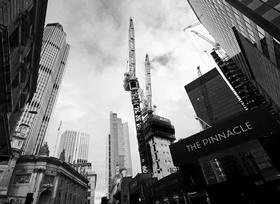 The owners of the Pinnacle – the City of London's tallest tower project – have offered a settlement to end legal wranglings with contractor Brookfield Multiplex.
Brookfield confirmed in a statement to Building's sister title Property Week: "A settlement has been offered and, unless executed in the next seven days, it will fall away. The details of any settlement are private and confidential."
The value of the offer is not known. Last month Building revealed the consortium behind the Pinnacle had been ordered by the High Court to pay Brookfield Multiplex £16m, after it failed to file a defence against the contractor's legal claim for unpaid fees.
The hearing gave Brookfield Multiplex the right to bring a winding-up order against the three special-purpose vehicles that own and managed the Pinnacle.
The proposed 1 million ft2 development has lain dormant for almost a year because of funding issues.