Stonegate Developments have submitted a planning application to build a 26-storey tower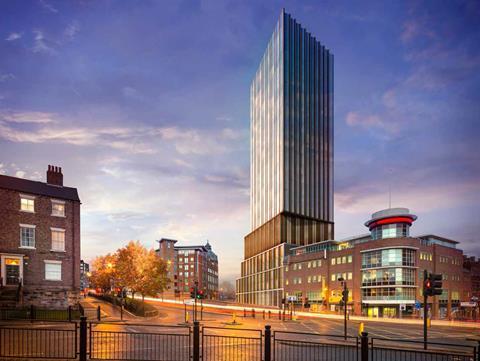 Plans have been submitted for a landmark PRS tower in Newcastle by Surrey-based Stonegate Developments.
The plans, designed by architects Faulkner Browns are for a 26-storey tower comprising 162 residential units on Rutherford Street aimed at the private rented sector.
The application says the proposed building takes inspiration from other major northern cities such as Manchester and Leeds which have embraced tall buildings successfully.
It is hoped the development would create up to 150 jobs and a further 10 after completion as well result in £40.5m of inward investment into Newcastle.