Losses account for 8% of materials firm's workforce
Polypipe is cutting 250 jobs from its UK workforce after revenue in the first six months of this year slumped nearly a quarter.
In an announcement to the City this morning, the plastic pipe manufacturer said the axe was falling on 8% of its workforce with the losses being blamed on the covid-19 pandemic.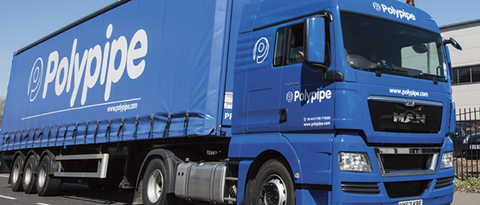 It said turnover in the half year to 30 June was down 24% on the same period last year when it posted income of £223m. The firm will release its interim results in September.
The firm added: "In light of the medium-term outlook, we are taking regrettable but necessary steps to adjust our manning levels and cost base to reflect this level of demand.
"Unfortunately, it means that we are entering a consultation period with our employees to review these steps, which if actioned in full, will lead to the loss of approximately 250 jobs or 8% of the workforce."
The company, which employs around 3,100 people, said there was no planned permanent closures of any facility.
It said it had seen an improving trend since its last update on covid-19 in early May, with revenue last month 30% below 2019 levels compared to the 66% fall in April.
It added its commercial and infrastructure divisions had remained relatively resilient but the recovery at its residential business had been more subdued, reflecting the shutdown of the housing market for much of April and May.
The news comes three weeks after materials giant Travis Perkins announced it would be axing 2,500 jobs.
The builders merchant said it would be closing 165 branches in the wake of the coronavirus crisis.