Preston's under-threat bus station has been given a reprieve from the wreckers' ball after being granted Grade II listed status by the government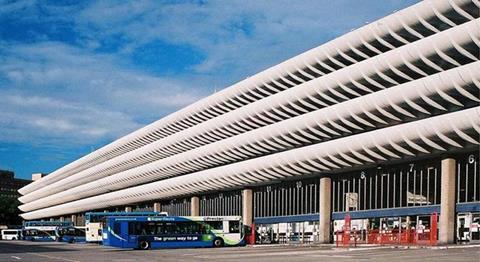 Preston City Council had wanted to demolish the station, saying it is too costly to modernise.
But campaigners, including immediate past president of the RIBA Angela Brady and architects including Richard Rogers and Rem Koolhaas, have fought to save the building.
Brady said she was "absolutely delighted" by decision.
Labour leader of Preston council Peter Rankin said the council would not "take some time" to consider the impact of the listing on the council's plans.
"We need to look at costs and the impact on budgets and how it affects Preston taxpayers," he said.