Scheme in London's Square Mile gets the go-ahead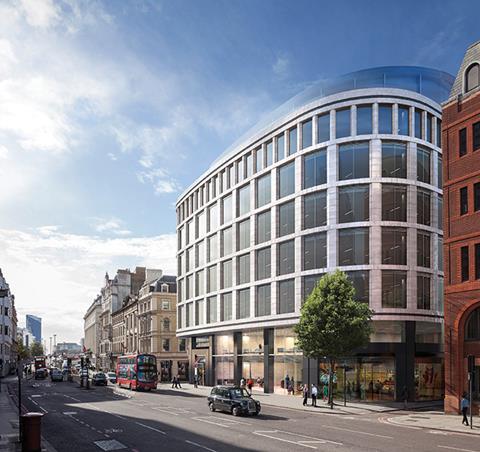 A Pringle Brandon Perkins + Will-designed £20m office scheme in London's Square Mile has been granted planning permission.
The 83,000ft2 scheme will also incorporate ground-floor retail facilities. The project overlooks Christopher Wren's St Bride's Church on Fleet Street from New Bridge Street and replaces two existing buildings, including 1950s offices and a public house.
John Drew, principal at Pringle Brandon Perkins+Will, said: "We are really delighted to have received approval for this exciting new building in the City of London."