New housing minister calls on housing associations to build homes for private rent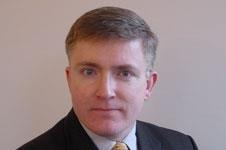 New housing minister Mark Prisk is calling on housing associations to expand into the private sector and build homes for full-market-rate rental.
He is set to use is first speech since taking over the brief from Grant Shapps in this month's reshuffle to encourage social landlords to bid for a share of the government's new £10bn guarantee scheme intended to support housebuilding.
The Department for Communities and Local Government (DCLG) has today circulated snippets from a speech he is set to make to the National Housing Federation Conference in Birmingham.
In it, Prisk argues that housing associations are well-positioned to make the most of the potential for the development of institutional-investor funded homes specifically for private rent that the Montague Report highlighted last month.
His speech says: "There's a tremendous opportunity here. We know there is already a massive demand for housing in the private rented sector. Housing associations already provide excellent services to their tenants, but have the potential to offer homes to a much wider group of people.
"By making the most of the new and positive measures we're taking, social landlords can branch out and provide the spark to get Britain building."
DCLG said Prisk would point to Thames Valley Housing Association's "Fizzy Living" scheme in East London, which offers newly-built flats for rent, as an example of the "leap of faith" the government wants social landlords to take.
It said Prisk would argue that housing associations could use their years of experience and expertise in providing affordable homes to rent and buy to both continue delivering services for social tenants and offer homes for private tenants.