Engineer and architect posts full year profit up 16.5%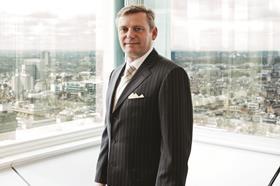 Pre-tax profit at engineer and architect Atkins rose 16.5% to £114m for the year to 31 March 2014.
The rise in profit came on turnover that also rose, up by 2.6% to £1.75bn.
The firm said profit in the UK was held back by having to reserve cash for ongoing negotiations over variations on rail signalling contracts.
However, this was offset by profit sharing from its M25 contract, and the outsourcing of UK design work to India, which it said "enhanced our performance and increased our competitiveness".
The firm's headcount fell to 17,489, following the sale of its UK highways business to Skanska and its construction management firm Peter Brown.
Prof Dr Uwe Krueger, chief executive, said: "We have achieved good results with growth in profits and a strong cash performance.
"We have also made significant progress in delivering our strategy across the three pillars of operational excellence, portfolio optimisation and growth in defined segments and regions and are confident of making further progress in the year ahead."