Student accomodation developer and manager Unite Group has posted bumper results for the first half of the year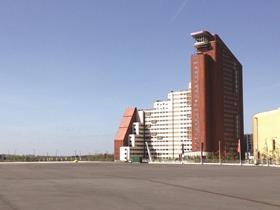 Unite Group has posted a five-fold increase in pre-tax profit to £227.3m for the first half of the year, up from £44.6m for the same period in 2014.
The FTSE 250-listed student accommodation developer said the increase was caused partly by gains made on the revaluation of its property portfolio, but also by growth in its rental income. Revenue was also up by 145% to £141.8m, up from £57.9m.
The valuation of Unite Group's property portfolio as of 30 June 2015 was £1.8bn, increasing by £217m since 31 December 2014 when it was valued at £1.6bn.
On the back of these results the firm is increasing its dividend by 150% to 5.5 pence per share.
The firm reported that it had secured planning on its Edinburgh and Coventry sites, and revealed that it is in exclusive negotiations to acquire three development sites with a 2018 completion date, which will deliver around 1,800 beds.
The firm said it had seen "unprecedented" investor demand for student accommodation assets during the first half of the year with £4bn of assets being traded as a series of large portfolios were sold. The firm added that the "majority of buyers have been supported by international capital from institutional and private equity investors".
The first half of 2015 also saw the removal of the student number cap, meaning the number of UK and EU students permitted to study at UK universities is no longer restricted. Unite Group estimates that it will result in an additional 100,000 students attending university over the next few years and have already seen it translate into strong demand for accommodation amongst Universities planning for higher student numbers in 2015/16 academic year.
The firm therefore has seen reservations for the next academic year hit 90% as of 3 August 2015 compared to 85% in 2014 and expects rental growth for the full year to be between 3.5% and 4.0%, up from 3.3% in 2014.
Mark Allan, chief executive of Unite Students commented: "Building on a period of consistent strong performance the Group remains well placed to deliver sustainable growth in the years ahead. Market conditions are supportive of rising demand, rents and capital values; our development pipeline and expertise positions us to add materially to both recurring earnings and NAV; our portfolio is focused on stronger Universities; and our highly scalable operating platform and strong brand leaves us well placed to extend our market leading position."