Price of disruption revealed in HS2 board minutes from a meeting in May
HS2 bosses have admitted that disruption to the railway's £100bn construction programme caused by environmental protests has left them with a bill so large that they could have paid to build a primary school.
Minutes from an HS2 board meeting in May revealed that protests by activists from campaign groups including Extinction Rebellion and HS2 Rebellion over the impact the railway would have on ancient woodlands and pristine countryside have caused havoc to works on the project.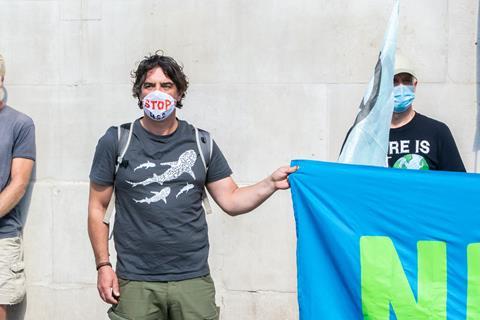 The documents, which were published late last week, revealed the extent of the cost incurred dealing with protests in Colne Valley and Birmingham.
The papers said: "The board was concerned to hear of the costs involved, citing that a similar amount of money would enable the building of a primary school for example."
Although the exact cost of the disruption was redacted, the average cost of building a primary school in England is £6.4m, according to benchmarking figures backed by the Infrastructure and Projects Authority.
Board members added that a crisis management group had been meeting regularly to review the "levels of activist presence and proactive mitigations which can be taken".
Colne Valley in west London has been a particular target for protesters due to controversial plans to build a 3.4km viaduct through a nature reserve, which is home to wildlife including bats, owls and ospreys.
Protesters are concerned works required for the viaduct, which include pile driving into an aquifer, would damage the reserve and affect the area's supply of water to London.
Hillingdon council has sought a high court injunction to evict the protesters at Colne Valley, with 29 protesters named in HS2 court proceedings at risk of losing their assets if found to have breached the injunction.
In July, two activists were injured after a rope they were hanging from which had been strung up between two trees to span the Colne river was severed by HS2 contractors.
Meanwhile, enabling works on Birmingham's £570m Curzon Street station site had to be paused in August after protesters disguised as construction workers broke into the site and chained themselves to a digger.
And earlier this month, an HS2 Rebellion activist climbed a 150ft crane at the railway's Euston Station site and unfurled a banner that read: "HS2 is corrupt."