Skanska boss Mike Putnam replaces Dan Labbad as the co-chair of the Green Construction Board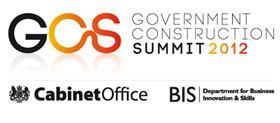 Skanska boss Mike Putnam is the new co-chair of the Green Construction Board, construction minister Mark Prisk has said.
Putnam, Skanska president and chief executive, joins Prisk as co-chair of the Board and replaces Lend Lease's Dan Labbad, who is moving to Australia to take up a new role with Lend Lease.
The board provides strategic leadership on key sustainability issues and helps identify steps to promote green construction.
Prisk said: "I'm pleased to welcome Mike to the role of industry Co-Chair of the Board. Having been committed to the Board since its beginning, he is a valued member of the team who has vast construction experience that makes him ideal for the role.
"We have a busy agenda over the coming months. For example, we will be working to publish the final version of our Routemap, and developing guidance for construction businesses to show the top twenty steps they should take to green their operations.
"I know that Mike will offer both the invaluable insight and strategic direction required to lead the Board through the times ahead."
Putnam said: "I am honoured to have been asked to take on this role. I strongly believe that the construction industry has a major part to play in the green agenda, the result of which will also be good for the green economy.
"The Green Construction Board provides a unique opportunity for Government and industry to work together in a collaborative approach to deliver the strong leadership that is vital to success.
"I will personally champion this and work with my fellow trustees to drive change for the longer term benefit."
Paul King, UK Green Building Council cheif executive said he welcomed Putnam's appointment."It is clear from Mike's personal contribution to the sustainable construction debate and the commitment of Skanska to sustainable construction in the UK and internationally, that he understands that green construction equals good construction equals growth. We look forward to working with him in this important new role."