Chartered Institute of Housing makes predictions on back of government data between 2012 and 2016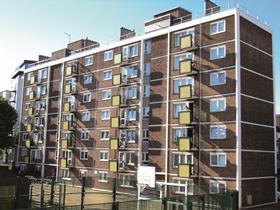 Almost 250,000 of the cheapest rented homes could be lost by 2020, according to new projections from the Chartered Institute of Housing.
The institute made the forecast after figures released by the government last week showed the total number of homes available for social rent fell by more than 120,000 between 2012 and 2016.
Though 44,600 new homes were built for social rent over that period, significantly more were lost as housing providers converted them to higher affordable rents.
The Chartered Institute of Housing (CIH) forecasts this trend will continue to 2020, with the 250,000 figure representing the total number of lost homes at social rent over the eight years from 2012 to 2020.
Its projections suggest 161,669 of the lost homes over this eight year period will come from local authorities, while housing associations will lose 82,485.
Overall, the CIH said the number of social rent homes fell from 4.1 million in 2012 to 3.9 million in 2016, and based on its assumptions this will fall further to 3.8 million by 2020.
CIH chief executive Terrie Alafat said: "It is positive that the government has announced new investment in housing in recent months but many of the homes which will be funded will still be out of reach to many people."
Commenting on the CIH's figures, she added: "If the government really wants to solve our housing crisis it must recognise that building more homes at genuinely affordable rents will be crucial to help those who need housing the most.
"We are urging it to consider how, at the very least, it can prevent this decline. We should be seeing an increase in numbers, not a significant decline."