Developer returns to profit with debt reduced following the sale of its 40% stake in the Greenwich Peninsula project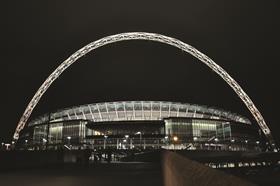 Quintain Estates and Development this morning reported pre-tax profit of £8m for the six months to the end of September, compared to a loss of £25.2m for the same period in 2012.
Operating profit in the first half of the developer's financial year stood at £10.9m compared to a loss of £20.1m last year.
The company, which in the last 12 months concentrated on disposing of assets in an attempt to focus its business on investments in London, reported net debt at the end of September of £452.8m.
Since then, however, Quintain has sold both its stake in the Greenwich Peninsula regeneration project and its Sequel regional property investment business.
If those disposals are taken into account, the developer's net debt stands at £175.3m.
Quintain chief executive Maxwell James said: "We have completed Quintain's corporate re-positioning and are now poised to embark on an exciting period of growth.
"The actions we have taken to streamline the business have created a company focused on London with a solid financial base and capital to invest."
The company said that it will now concentrate on increasing the pace of development on its Wembley Park project, continuing to invest in its iQ student accommodation business and expanding its London property portfolio.