Wembley Park developer is 51st client to sign up Considerate Constructors Scheme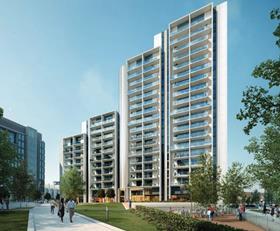 Wembley Park developer Quintain has become the latest client to join the Considerate Construction Scheme.
As a client partner in the scheme, the London-based developer has made a commitment to improving the image of construction by recommending scheme registration to all construction sites they control.
Clients in the scheme are also expected to encourage compliance with all aspects of the scheme's code of practice on all of their registered sites and companies.
In total, 51 clients have now joined the scheme.
Matt Voyce, executive cirector of construction at Quintain said: "The values at the heart of the scheme are a core part of our ethos at Wembley Park and we look forward to working with all contractors across the site to encourage best practice for the community, the environment and the workforce."
Considerate Constructors Scheme chief executive Edward Hardy said: "Clients perform an essential role in helping to improve the image of the construction industry.
"They are in the prime position of working in collaboration with contractors and the entire supply chain to present a positive image of the industry, not just for themselves but for the industry as a whole."