Four contractors still in the race as they fly out to Kuala Lumpur to pitch for prestigious job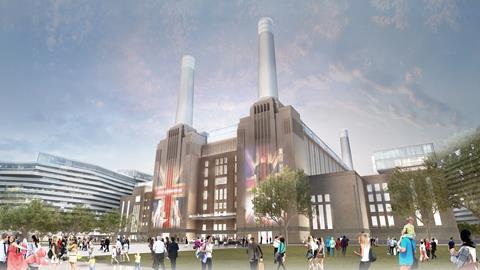 The four contractors shortlisted for the prestigious £600m job to redevelop the Battersea Power Station building flew out to Malaysia last week to present pitches for the job, Building understands.
As Building revealed in June, Balfour Beatty, Lend Lease, Mace and Skanska have been battling all summer for the contract to redevelop the iconic grade II* listed power station into a major mixed-use scheme.
They are understood to have pitched for the job in Kuala Lumpur last week, home of the Malaysian consortium of owners behind the Battersea scheme.
A source close to the project told Building: "All four firms went out to Kuala Lumpur to present last week, but it'll be a little while before [a decision and] the smoke comes out of the chimney."
Mace is already acting as construction manager on the £100m first element of the second phase, which involves the repair and restoration of the historic structure itself, including the iconic chimneys.
Work began this week to dismantle the first of the 100m-tall chimneys, which together with the other three will be rebuilt using the same concrete and reinforced steel materials but to modern specifications by 2016.
The £600m main redevelopment of the power station building will feature retail and events space on the lower floors, 58,000m2 of offices above and 248 flats crowning the building.
The scheme also incorporates a circular glass lift that will emerge out of the top of one of the building's rebuilt chimneys, giving visitors views across London.
As Building revealed in March, a clutch of consultants have already been appointed to the job, including architect Wilkinson Eyre, cost consultant Gardiner & Theobald, structural engineer Buro Happold, conservation architect Purcell and services engineer Chapman BDSP.
Turner & Townsend is project manager on the first and second phases of the Battersea scheme.
The Battersea Power Station Development Company declined to comment.