Stephen Glaister has held the role since January 2016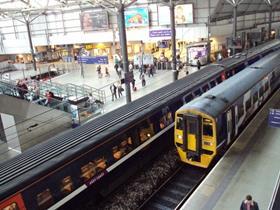 Rail watchdog the Office for Rail and Road (ORR) has reappointed Stephen Glaister as its chair for 2018.
He has held the position since January 2016 having being reappointed in June of that year to continue the role in 2017. The search for a replacement from 2019 will begin over the coming weeks.
The ORR is the UK's independent rail regulator and roads monitor for England and seeks improvements in safety and performance. It also advises the government in ensuring Highways England effectively carries out its investment programme across the country.
Transport secretary Chris Grayling said: "It is vital we maintain a strong, independent regulator to deliver a safe UK rail network as well as value for money for taxpayers and other funders. His knowledge and experience will ensure that continues."
Glaister has been a director of the Railway Technology Strategy Centre since 1998. He was a board member of Transport for London (TfL) between 2000 and 2008 and director of the RAC Foundation from 2008 to 2015.