Growth in the rail sector helped specialist contractor posts strong results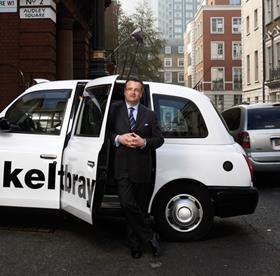 Growth in the rail sector helped Keltbray post strong financial results for the year to 31 October 2012, with both turnover and profit up.
The firm's rail division grew 78% over the period to £35.9m turnover, while revenue overall increased 17% to £126.4m, from £108.3m the previous year.
Pre-tax profit grew to £2m, up from £39,000 the previous year.
The firm's demolition and civil engineering arm – which accounts for the lion's share of turnover – also grew 5% to £85m, up from £80.8m.
Keltbray's environmental material management business – which includes its golf course construction subsidiary – was the only division to shrink, with turnover down 75% to £5.4m, from £7.2m.
Growth at the rail division came off the back of 67% growth the previous year in 2011.
Keltbray said its strong 2012 results reflected that it was "reaping the benefits" of its diversification strategy launched five years ago.
The firm said gross margins fell during the year, but this was offset by an 11%, or £2.2m, reduction in administrative expenses to £19m.
The firm's rail division was boosted by a £46m contract to electrify the West Coast Main Line between Wembley and Crewe.
Keltbray launched a rail electrification subsidiary – Wentworth House Rail Systems – during the period to capitalise on Network Rail's planned £9.4bn pipeline of rail electrification works between 2014 and 2019.
The firm's demolition and civil engineering arm was boosted by major contracts on the £400m redevelopment of London Bridge Station, demolition to make way for £768m mixed-use scheme Victoria Circle in west London and a 10-year framework for Magnox.
The firm said the commercial market was "gradually improving and good opportunities have been identified spanning the next three years." The firm's piling division grew 31% during the year.
The environmental material management business "performed well", but the golf course business was hampered by planning rejections and delays.
Owner and chief executive Brendan Kerr (pictured) said: "Despite the continued levels of uncertainty in the market during 2012, Keltbray continued to experience significant growth.
"We believe the key to this was our increased ability to provide our customers with an integrated service to meet the needs of diverse and complex contracts.
"We expect to maintain a consistent growth throughout 2013 by focusing on winning contracts at the right margin levels, and have made significant investments for the future, including £3 million in new demolition and groundwork plant, £2 million in new road rail vehicles for the overhead line electrification business and £2 million in a new haulage fleet.
"These investments will help us to reduce our carbon footprint, improve efficiency and safety.
"We also support more than 40 apprentices and interns across the company, and invest £1.2 million in training every year to ensure we have competent people who are ready for new challenges and are developed to their full potential."