Engineer is aiming to expand its operations in the north of the UK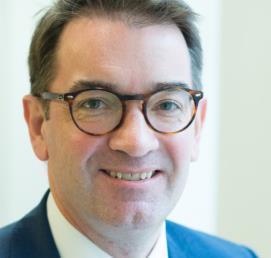 Ramboll has poached WSP stalwart Matt Hann as it aims to ramp up its presence in the UK. He will head up the engineer's building services team in the north of England and Scotland.
Hann (pictured) had been at WSP since 2003 where he held senior roles including UK operations director for building services and was most recently business growth director and building services director for the north of England and Scotland.
During his time there he managed several large projects including the £150m redevelopment of Milburngate House into a 41,800m2 mixed-use scheme on the banks of the River Wear in Durham.
Troubled contractor Carillion recently sold its stake in the joint venture project to its partners Arlington Real Estate and The Richardson family as it seeks to claw back some of its £800m black hole. The first phase of construction on the scheme is expected to begin in the New Year.
Andrew Henderson, executive director for buildings at Ramboll, said: "Matt's arrival will help us to further accelerate the investments that we are making in the Northern market as well as across the UK, and I am confident he will aid us in developing fresh solutions that meet and exceed our clients' needs."