Danish firm saw profit drop 21% across the group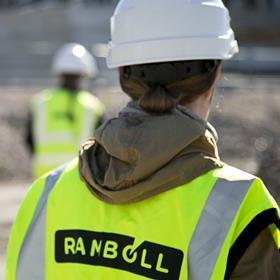 Ramboll's UK division saw its revenue increase 8% in the first six months of 2019 - but the Danish consultant saw its global profits fall by a fifth.
The engineering consultant is currently working on projects in the UK including a new neurology centre for UCL, designing an overhaul of Stansted Airport, and helping Highways England with its road network.
Now it has revealed its UK turnover has leapt to £64m for the first half of 2019, compared to £59m achieved in the same period last year.
But while global Ramboll's revenue was up 23.6% to DKK 7,024m (£858m) for the first half, while pre-tax profit dropped 21% to DKK 162m (£20m).
Group chief executive Jens-Peter Saul praised a "good performance" in the UK, but the firm was unable to break out a separate pre-tax profit figure for the region.
Saul said the group's overall profit was hit by the acquisition of US engineer OBG, which has a turnover of $270m (£224m), at the end of the 2018.
"Looking ahead, we will continue to integrate OBG and improve the operating margin of the newly acquired operations," he said.