Exclusive: Cost of firm's integration with engineer Gifford sees firm report a loss in 2011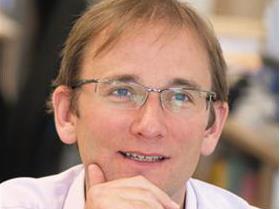 Integration costs pushed engineer Ramboll's UK business £304,000 into the red in 2011, following its acquisition of engineer Gifford.
In accounts filed at Companies House Ramboll UK reported a pre-tax loss of £304,000 in the year to 31 December 2011 down from a pre-tax profit of £264,000 in 2010.
Although it reported an operating profit of £339,000 in 2011 it incurred £629,000 of integration costs, which together with interest payments of £52,000, partly offset by £38,000 of interest received, resulted in a pre-tax loss of £304,000.
In March, Ramboll Group reported pre-tax profit of £33m (€40m) in 2011, a rise of 7%. Plus, turnover increased by 13%, from £683m (€814m) in 2010 to £776m (€925m) in 2011.
The integration costs were as a result of the firm's acquisition of engineer Gifford in March 2011.
The firm subsequently merged its London and Leeds offices in 2011 and will combine its Manchester offices in 2012.
However, the firm reported an increase in turnover to £59.2m in 2011 up from £34.9m in 2010.
The accounts also show it nearly doubled its staff numbers from 532 staff, 445 of which were engineers, in 2010 rising to 1,006 staff, including 838 engineers, in 2011.
In the accounts Steve Canadine, managing director of Ramboll UK, said: "Considering the market conditions continued to be challenging and that Ramboll UK was effectively operating as two separate companies, the year-end results were very satisfactory with the targets for revenue and profit being achieved."
Canadine, who took over from Charles McBeath as managing director last month, said that the market was stagnating with limited opportunities in the construction sector.
"We were affected by the government's curtailment of the Building Schools for the Future programme by the cancellation of a number of school projects but there are still a healthy number of on-going education projects in the design stage across our UK offices," he said.
"We are not forecasting any significant growth in 2012, but expect to be in a position to expand in 2013 subject to favourable market conditions in the UK or overseas."
In 2011 the firm had significant wins with places on the Forth Bridge and the Mersey Gateway projects.