Firm helping build HS2 railway sees income back up to pre-pandemic level
Bouygues, which is helping build part of the HS2 railway in the Chilterns, saw revenue and profit bounce back to pre-pandemic levels in the first half after being ravaged by lockdowns last year.
The French giant, whose £400m turnover UK business is set to file its 2020 accounts later this year, said income in the six months to June was up 18% to €17.4bn (£14.9bn) with operating profit returning to the black at €551m (£472m) from a €176m (£151m) loss last time.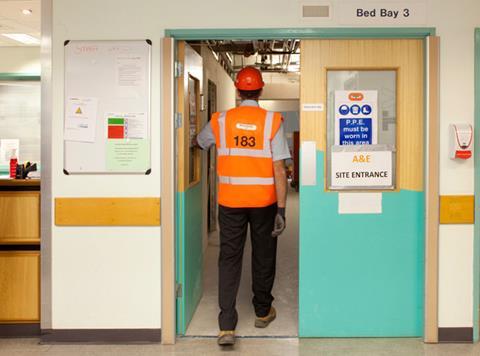 Bouygues, whose activities range from construction to media and telecoms, said income at its largest business, construction, was up 18% to €12.6bn (£10.8bn) which it said was largely down to workloads recovering in France which has seen a series of strict lockdowns imposed since the pandemic struck last March.
It posted an operating profit of €83m (£71m), up from a €437m (£374m) loss last time with its 0.6% margin higher than the pre-pandemic level of 0.5% posted in 2019.
It added that it has appointed a new construction boss Pascal Minault who has replaced Philippe Bonnave who has moved to a new role elsewhere in its construction business.
Bouygues' net debt for the first half was €2.8bn (£2.4bn), an improvement of €1.1bn (£940m) on June 2020, and which the firm said was a historic low for the first half.