Redrow extends by two weeks the deadline for chairman Steve Morgan to make an offer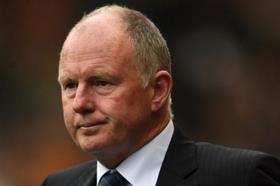 Redrow has extended by two weeks deadline for the chairman of the housebuilder, Steve Morgan, to decide whether to make an offer to take over the company through his investment fund Bridgemere.
In a statement this afternoon, Redrow said today's 5pm deadline for Morgan's consortium to either announce a firm intention to make an offer or announce that it does not intend to make an offer had been extended until 5pm 18 October. Morgan's consortium comprises Bridgemere Securities Limited, Toscafund Asset Management LLP and Penta Capital LLP,
The company said: "There is no certainty that, at the end of this period, an offer for Redrow will be made, nor as to the terms of any such offer (if made).
"This extended deadline may be extended further."
Redrow said last month that it had received an initial approach from Bridgemere with regards a possible cash offer of 152 pence per Redrow share, equivalent to around £562m.
Bridgemere - which is controlled by Morgan - already owns 40.4% of Redrow.
According to reports this week, Morgan is now seeking the support of major shareholders for an imporved offer of as much as 170p a share.
Redrow shares were at 158.9p a share on Thursday, giving the company a market value of £588m.