The £1.5bn scheme will be Britain's biggest new housing suburb when finished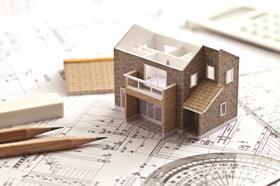 Housebuilder Redrow has won a deal to build 200 homes on Britain's largest new housing suburb, £1.5bn Alconbury Weald in Cambridgeshire.
Developer Urban and Civic has appointed Redrow to join its roster of housebuilders, which include SME housebuilders Hopkins Homes and Morris Homes, to build out the initial plots on the 7,000-home suburb.
Urban and Civic bought the site – an old Cold War RAF base – from the Ministry of Defence in 2009.
So far, contracts have been let on almost 500 plots across 41 developable acres at Alconbury Weald.
Redrow is expected to start construction in the autumn after Hopkins Homes, who's on site already, and Morris Homes, who will start building in September.
Referencing the effect Brexit has had on housebuilders, Urban and Civic CEO Nigel Hugill said on Redrow's appointment: "The fact that they are prepared to complete arrangements at the current time is both a reflection of our shared aspirations for Alconbury and the strength of the Urban&Civic licence model.
"We have established a reputation for providing housebuilders with exactly what suits them at the moment; the ability to recycle capital rapidly in a carefully crafted sales environment."
Building work on the mega-site, which is larger than a garden village but only slightly smaller than a new town, started last year.
As well as almost 7,000 new homes, the scheme will also include a government-backed enterprise zone, two primary schools, a secondary school, a health centre, 700 acres of green space and a cricket pitch.
The first primary school, designed by Stirling Prize winning architects AHMM, will open at the start of the new academic year in September 2016.